Developer: Beenox Inc.
Publisher: Activision Blizzard
Genre: Action
Platform: PC / Windows

Release date: World: 10 August 2012

USA: 10 August 2012
Europe: 10 August 2012



Play mode: Single player

Media Size: 1 DVD-7.87GB
Game language: Russian as user confirmed.
Age requirements: 12+
Suggested system requirements: Not specified.


Price: $0 FREE

Crack status: NOT FOUND-YET

Credits: DA members and everybody who helped me out making this! Cheers.

Harness Spider-Man's powers with Manhattan as your playground! Set shortly after the events of Columbia Pictures' new film, The Amazing Spider-Man throws New York City's brand new hero back into free-roaming*, web-slinging action, as he protects the Big Apple from a deluge of unimaginable threats.

Spider-Man's Triumphant Return to New York –Everybody's favorite web-head is back in Manhattan with the return of the fan-favorite, free-roaming, web-slinging gameplay.
Web Rush: Player Choice Evolved – Players use real-time navigational and combat choices to fight crime and pull off Spidey's signature acrobatic moves like never before.
Find Out What Happens Next – Uncover the rest of Peter Parker's untold story in the all-new epilogue story to the Columbia Pictures' 2012 blockbuster theatrical release.
Push Spider-Man's Abilities to the Limit – Battle all-new versions of classic Super Villains as well as original, larger than life enemies while racing to save Manhattan.


Some months after the events of the film, Peter Parker and Gwen Stacy sneak into the restricted areas of Oscorp after hours, where Gwen reveals her suspicions that they may be continuing Curt Connors' cross-species experiments. In the process, they are caught by Alistair Smythe, the new director, who explains that some scientists were indeed secretly continuing Connors' cross-species experiments by injecting animals with human DNA; the cross-species carry a powerful virus and are currently being shipped to the bio-lab for disposal. At that moment, the cross-species all react to Peter's presence and escape, infecting all of the scientists, including Smythe and Gwen, in the process. Alistair unleashes his security robots, which are programmed to defend them from cross-species. However, they end up attacking Peter. Peter quickly dons his Spider-Man suit and gets the infected to quarantine, fighting off the robots in the process, but is unable to stop the cross-species from escaping into the city.


Spider-Man tries to fight off the cross-species in the city, but they all escape, and a giant security robot attacks him too, causing great damage to the city. Spider-Man goes to the Beloit Psychiatric Hospital, where Dr. Connors has been incarcerated since the Lizard's rampage, and informs him of the incident. Connors agrees to escape from the institution and help Spider-Man develop a cure for the outbreak on the grounds that he be returned to the asylum when the crisis is resolved. After breaking out Connors, Spider-Man returns to his apartment with Connors, where they immediately set up a laboratory to begin development of the antidote, which soon beccomes a race against time when it is discovered that Smythe is developing his own "cure" which involves nanobots destroying the host from the inside out. Along the way, Spider-Man hacks into police and Oscorp transmissions with his Spider-Tracers and forms an alliance with Whitney Chang, an investigative reporter who believes Oscorp's facelift operation is a scam.

Eventually, Connors manages to create an antidote, and Spider-Man rushes it to Gwen and the others at Oscorp; however, Smythe is skeptical that the antidote really works and impulsively uses it on himself. Unexpectedly, Smythe loses both the use of his legs and his mind, and programs his robots to attack Spider-Man in a fit of rage. Narrowly escaping Oscorp and getting back to his apartment, Spider-Man blasts Connors for the imperfect antidote before passing out from his injuries. While he is unconscious, Connors uses his blood to perfect the antidote, realizing that, since Spider-Man is a cross-species himself but retains his humanity, he was the key all along. Upon his recovery, Spider-Man immediately travels to the Oscorp biological labs, where Gwen and the others have been taken to be used as test subjects for Smythe's nanobot "cure," and successfully administers it to Gwen and the others.



FilesBB-Direct Download
Code:

http://filesbb.com/gvf8hb9klq58
http://filesbb.com/ieri0nh7lieb
http://filesbb.com/gee3xmk1l8qv
http://filesbb.com/gfg0htskmas2
http://filesbb.com/99js1jlhwnm4
http://filesbb.com/kucp1qyphtsh
http://filesbb.com/d4h2roligtui
http://filesbb.com/w4z3npxjllpl
Netload
Code:

http://www.netload.in/dateiYaGoDz8Gxr/bku-79zx-p.part01.rar.htm
http://www.netload.in/dateiAM48zdsjOu/bku-79zx-p.part02.rar.htm
http://www.netload.in/dateiAM1vF2JyS2/bku-79zx-p.part03.rar.htm
http://www.netload.in/dateiGpQC4x6kOW/bku-79zx-p.part04.rar.htm
http://www.netload.in/datei3tawtlqGyS/bku-79zx-p.part05.rar.htm
http://www.netload.in/dateioNyFFjqt6b/bku-79zx-p.part06.rar.htm
http://www.netload.in/dateiwVe2bMDzUM/bku-79zx-p.part07.rar.htm
http://www.netload.in/dateiEcxeqHIG44/bku-79zx-p.part08.rar.htm
Uploaded.to
Code:

https://safelinking.net/p/8c0ebfd1ad
Putlocker
Code:

https://safelinking.net/p/bd8e674bc6
Rapidshare
Code:

https://safelinking.net/p/1a70d903f8

Code:

awesome
_______________________________________________
[You must be registered and logged in to see this link.]
[You must be registered and logged in to see this link.]
[You must be registered and logged in to see this link.]
[You must be registered and logged in to see this link.]
[You must be registered and logged in to see this link.]
[You must be registered and logged in to see this link.]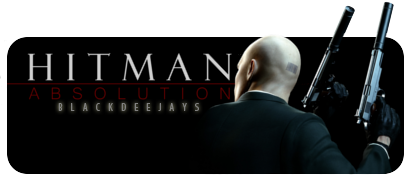 Posts

: 786


Thanks

: 13


Join date

: 2011-01-26


Location

: Speed Channel City





Similar topics
---
Permissions in this forum:
You
cannot
reply to topics in this forum